The most effective programs for homeless and at-risk veterans are community-based, non-profit, "veterans-helping-veterans" groups. Because government money for homeless veterans is currently limited and serves only one in 10 of those in need, it is critical that community groups reach out to help provide the support, resources and opportunities most Americans take for granted: housing, employment and health care.
Welcome to our website.
Our program has been serving
Yuba and Sutter county veterans with their housing needs since 1988




This website is generously hosted by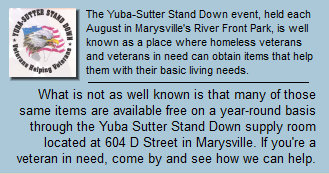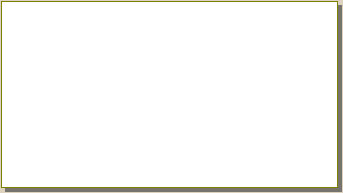 CVHVAP is a 501(c)3 non-profit,
tax exempt program

2015 YUBA-SUTTER VETERANS STAND DOWN

August 20 - 22, 2015

Riverfront Park
Bizz Johnson Drive
Marysville, CA.